Comparative study of the role of municipalities in providing health care services
Alireza Ahmadi

Ph.D. Student in Health Services Management

Somayeh Hessam

Assistant Professor of Health Services Management

Shaghayegh Vahdat

Assistant Professor of Health Services Management

Iravan Masoudi-Asl

Assistant Professor of Health Services Management
Palabras clave:
Comparative study, Health services, Municipalities
Resumen
Introduction: One of the most important functions of municipalities as a public institution is to provide, maintain and promote the health of citizens. To improve the health of the community, we need to understand the function of the municipality in countries that affect the health and well-being of the population. Material and methods: This study is a comparative-descriptive study. After searching for databases and authoritative sources and documents, related research was introduced into the study. Considering the performance of municipalities in the provision of health services, 7 countries were selected as statistical samples. Finally, the comparative attitudes of selected countries based on the role of municipalities in providing health services, macroeconomic indicators and health economics were tabulated, compared and compared. Results: The municipalities of the selected countries in the provision of health services have been made in the form of four process factors, context, content and stakeholders, among which the health system infrastructure, government form, the degree of rehabilitation and the council system are considered as effective factors in the provision of health services. Conclusion: Development of cities and disproportionate facilities with the population, providing appropriate health services to the people is not possible except with the participation of all sectors, especially urban management. An overview of the experiences of the studied countries shows that the municipalities also play a key role in the development of the city as well as in the area of health.
Descargas
La descarga de datos todavía no está disponible.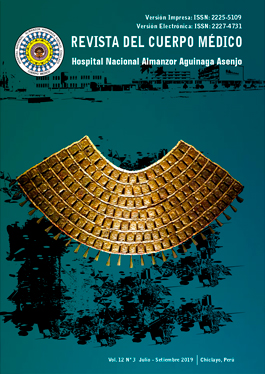 Cómo citar
Ahmadi, A., Hessam, S., Vahdat, S., & Masoudi-Asl, I. (2020). Comparative study of the role of municipalities in providing health care services. Revista Del Cuerpo Médico Hospital Nacional Almanzor Aguinaga Asenjo, 12(3), 193 - 200. https://doi.org/10.35434/rcmhnaaa.2019.123.529
Sección
Artículo Original

Esta obra está bajo una Licencia Creative Commons Atribución 4.0 Internacional.